From beginners to elite athletes, vo2matt will help you achieve your goals.
Vo2matt offers you personalized and realistic training plans based on your goals, your time schedule and your training tools. In short, you are the legs and I am the brain. No more worrying about what to do and when to improve. "Train less perform better".
Sport specific programs:
Your workouts are created respecting your goals according to your personal and professional life. Having fun in your workouts, recognizing your abilities and surpassing your previously unknown limits, are goals of personalized training plans.
Mathieu is demanding. Workouts are not easy, but work.
"Train less, and perform better. Take into account the crazy life you lead without overtraining while avoiding injury. "
His scientific approach leads clients (athletes) to surpass themselves and achieve their goals.
The plans are written and sent via the Training Peak software; cycling sessions can therefore be downloaded directly to Zwift / Training peak / Perf Pro. In addition, the athlete and the coach can communicate using the software.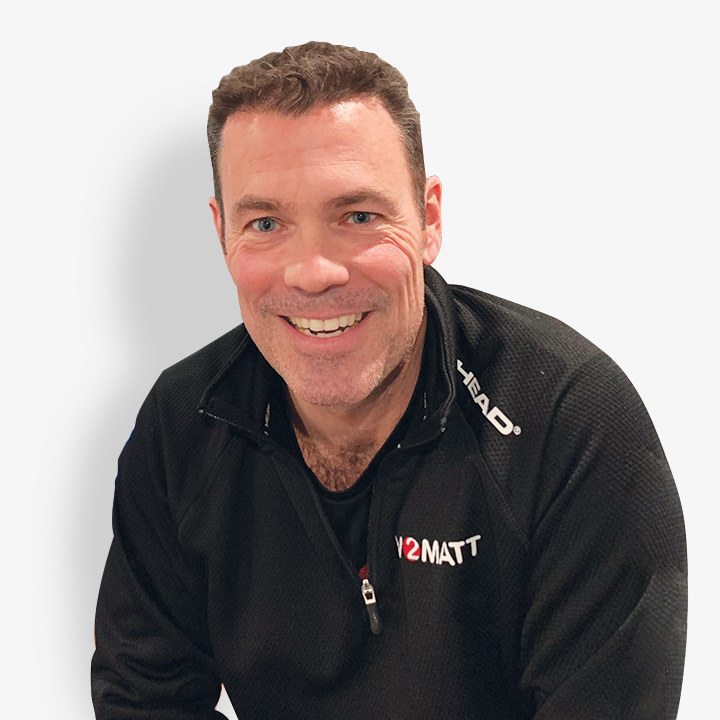 Mathieu Sauvé
As a swimmer he reached the nationals standards.  As a teenager, he discovered a passion and strength for fencing.  Member of the national fencing team for over 10 years, his goal was the 2000 Sydney Olympic games. Life turned out differently, and let him into coaching (provincial, national, international level athletes.)
For the past 20 years, Mathieu has been working with athletes of all kind (amateur to professional).
He has been testing professional teams such as Montréal Canadiens, Ottawa Senators, Toronto Maple Leafs, Tempa Bay Lightening, Montréal Impact ..
Quelques accomplissements de ses clients 
Montagnes
Expédition au K2 (Louis Rousseau)
Expédition au Naga Parbat (Louis Rousseau)
Expéditions
Traversée du Groenland en solitaire
Traversée du Canada à vélo
Marathon des sables (251 km dans le désert du Sahara).
Badwater Ultramarathon
Ultraman Canada Triathlon (10 km natation, 426 km vélo, 84 km course)
Norseman Triathlon
Canadaman triathlon
Marathons dans divers déserts
Marathons à travers le monde.
Triathlon
70.3 & Ironman à travers la planète
Kona (ch.du monde de triathlon)
Triathlon locaux (sprint, olympique, ½ IM, distance Ironman)
Since 2015, every years Vo2matt as numerous athletes at the Tremblant triathlon festival (51.50, 70.3, 140.6). More and more athletes travel around the world to compet in various event.  In 2018 Vo2matt was represented in over 35 events around the globe.  Coaching athletes from Europe, USA and elsewhere in Canada, earth is a beautiful playground.
In the last 6 years, 39 Vo2matt athletes ran the mythic Boston marathon.
Clients comes from over the world to get coached by Matt (Dubai, Paris, London, LA, Ny, Calgary, Sept-iles …
Science based training pushes the athletes to achieve their goals.
Sports specific programs ; Matt will adapt the training plan according to your daily routine (travel, family schedule, work …) in order the balance intensity and volume to optimise results.  Training plans are very personalised, there is no 2 alike.  Training plans are made for you considering your strength and weaknesses  in order to achieve YOUR OWN goals.
Matt is demanding. Trainings are not easy, but they give results.
Train less and perform better. Keeping in mind our crazy way of life without overtraining and by avoiding injuries.